Katy Perry slammed for 'mum shaming' joke on American Idol: 'So disappointing'
By Naomi White|
Katy Perry has been slammed after 'mum shaming' a contestant on American Idol.
The singer, 38, reportedly made a joke at the expense of a young mother, Sara Beth, during her audition for the show.
?When the 25-year-old met judges Perry, Luke Bryan and Lionel Richie, and they remarked how young she looked, Beth shared she was a mum of three.
READ MORE: Influencer mum called out for standing baby on balcony ledge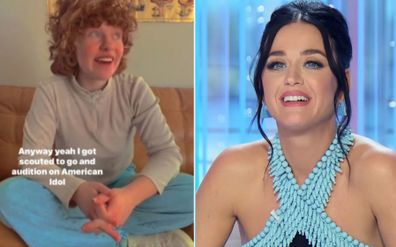 The revelation left Perry visibly shocked, as she stood up from her chair, ran around the table, and dramatically held onto it for support.
But when Beth said she would 'pass out' if Perry laid on the table, the Firework singer made a quip? that has angered many of her fans.
"Honey, you've been laying on the table too much," she said.
The episode, which aired in the US on March 5, saw Perry's Instagram page inundated with comments slamming the joke, with many pointing out she should know better as a mum herself to Daisy Dove, two. ?
READ MORE: Hilary Swank shares incredible ultrasound photo of twin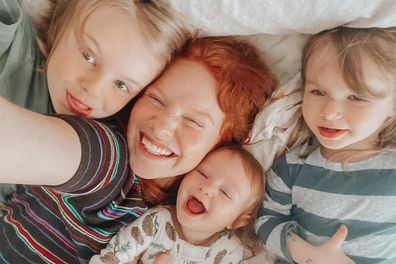 "You owe Sarah Beth a public apology. Your behaviour during her audition was atrocious, especially being a mother yourself," said one person. "As a mother, you shouldn't have that negative attitude towards the fact that she has three."
"Definitely don't agree with mum shamers?," added another.
"Watching how rude you were to Sara Beth was so disappointing. As a mum of three at 27, we go through enough!," agreed a third. "Mums are shamed enough, I really hope you apologise to Sara, the comments and overall attitude was rude?."
"Bullying is not OK. The way you treated that poor mama was so gross," said another.
While Perry has stayed mum on her quip, Beth addressed the controversy in a TikTok, saying she was hurt by the comment.
"It was embarrassing to have that on TV, and it was hurtful and that's that," Beth said.
"I think that women supporting and uplifting other women is so cool and I think that mum-shaming is super lame and I think that it's hard enough to be a mum and it's hard enough to be a woman."
READ MORE: Girl left with traumatic brain injury after choking on family dinner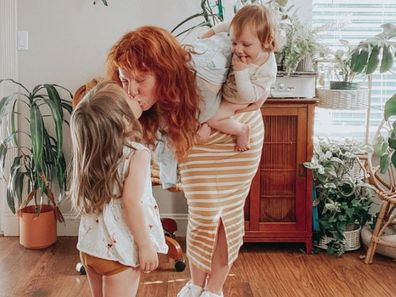 Beth then thanked all those who had commented in support of her.
"I see all of the young mums and just mums in general who have commented on all the videos and posts ... and I just wanted to say I see you and I hear you and I am grateful for you."
For a daily dose of 9Honey, subscribe to our newsletter here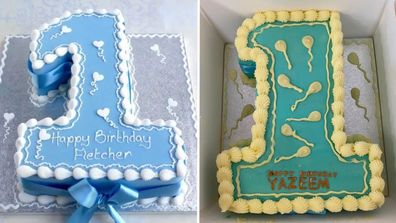 Family shocked when son's 'awful' first birthday cake is delivered
?