Girl left with traumatic brain injury after choking on family dinner: 'Our worst nightmare'
By Kate Kachor|
Lola Deighton leans towards the camera lens, her beaming smile partially covered in pasta sauce.
The photo was taken a year ago while the bubbly child was enjoying one of her favourite spaghetti meals. Today, her family is living a nightmare after a freak accident left Lola with 'severe brain damage'.
It was the evening of January 30 this year when the five-year-old choked on her food during a family dinner. It left her with a traumatic brain injury.
READ MORE: Ronaldo's girlfriend opens up about tragedy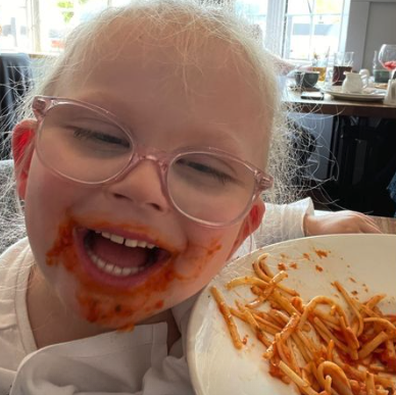 She has been diagnosed with dystonia which is a neurological movement disorder. The condition causes painful muscle contractions throughout her body. There is no cure.
"We, as a family, are living a nightmare," Lola's mother, Jodi Parker, wrote in?a post to crowdsourcing website.?"Lola choked on her dinner with us as a family which unfortunately has left her with a severe brain injury."
"Lola is the happiest girl I know. She loves life. She would be the girl to stop and smell the flowers, appreciate the leaves fallen from the trees, and be excited in the changing seasons.?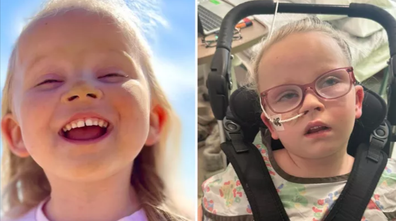 "She is so caring and loving to all of her friends and family. Such a sensitive soul yet, so courageous and brave," she added.
Parker said before the accident, growing up Lola had difficulties learning to walk and run, but she overcame her challenges with sheer determination.?
"She turned her weak foot into her strongest foot. She will not stop fighting and will do everything in her power to be the best she can be," she wrote.?
READ MORE: Mum 'freaks out' after falling pregnant with twins for second time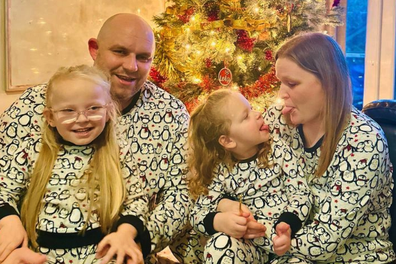 "But she needs your help so much right now, so she can come home and once again enjoy life with us as a family.
Lola is being cared for at Royal London Hospital in the United Kingdom.
"At the moment, she is currently suffering from general dystonia and will have to be dependent on her family and carers for the rest of her life," Parker wrote.
"Dystonia causes painful muscle spasms and contractions which will affect her swallowing, movement, speech and vision. She is receiving physio to help her brain learn new connections and restore lost skills such as holding her own head up and focusing on objects.
"We will continue to fight for Lola to give her the best possible life she deserves."
READ MORE: Chelsea thought her extreme pain was just a bad period?
"Lola's dystonic episodes can last up to three hours at a time with all her muscles fighting against each other due to the pathways being damaged due to the injury. This is excruciating pain and also exhausting for her," she shared on Instagram.
Parker was awash with emotions as she shared her thoughts and fears for her eldest daughter's future. Parker is also mother to younger daughter, Maisie.
"This is so hard to write. Living and breathing every second with Lola next to me, scared of the future and what that may hold for us," Parker wrote.?
READ MORE: Couple slammed for baffling gender reveal
"Sad to look back and remember how she was before the incident brings such heartbreak too."
She said every professional the family has seen about Lola's condition tells them the same thing - 'It's a long road' and 'every child is different in their recovery'.
"What I can tell you is, she's enjoying physio as she is so calm during the sessions, her eyes are beginning to focus on objects/people for a longer period of time and we are finally having more awake periods without pain," Parker wrote.
The family is now seeking financial support to cover the cost of raising a disabled child.
READ MORE: Jenny was five months pregnant when told she had breast cancer?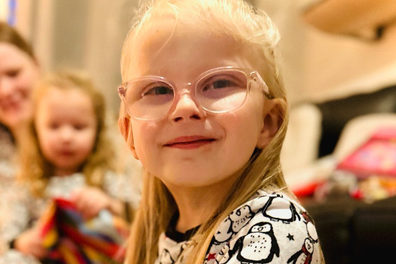 "Their home is currently not set up at all to care for a child with a disability and complex needs," Nicolas Di Matteo, the organiser of Lola's fundraising page wrote.
"We understand that times are tough at the moment, but whatever you have to donate will help the family in this life-changing circumstance. If you have nothing to spare, please share this on social media to support."
Parker also expressed her heartfelt thanks on Instagram, where Lola's journey is also being documented.
Thank you so much for the love and support we have received for Lola, and us as a family," she wrote. "We truly appreciate all the donations, the heartfelt messages and sharing Lola's fund to try and make this possible. None of this has gone unnoticed."?
For a daily dose of 9Honey, subscribe to our newsletter here.