What it's really like being a doula: 'Never fails to leave me in awe'
By Zo Adams|
My decision to become a doula stemmed from my work as a nanny, a job I loved.
I had the privilege of connecting with mothers, where I always found the opportunity to ask about their birth stories. I was devastated to hear how often (whether private or public), they had been subjected to traumatic and disillusioning healthcare professionals and care.
With an immense level of respect and admiration for these women and their experiences, I became more and more determined to make changes within the family planning system.
During that stage of my life, I thought I would make those changes as an obstetrician, so when I didn't reach the score necessary for medical school entry, I was devastated.
READ MORE: Mum's warning over baby's horrific injuries from washing machine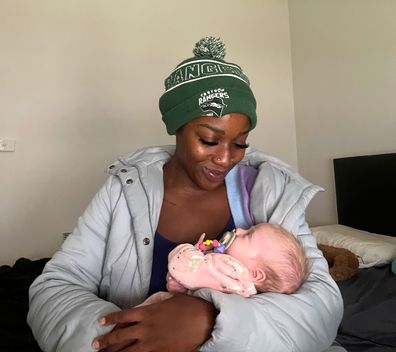 I started exploring other avenues that enabled me to help pregnant, birthing, and post-natal women and gender-diverse birthing people. Once I stumbled upon doula work, I could never look back. Finding a course that allowed me to give back and connect with a larger group of people who shared my passion for changing the system was a huge bonus.
Doulas support women from pregnancy and antenatally, through to labour, birth, and beyond. In the antenatal stage, the doula provides information and education to equip mothers in making more well-rounded choices for their health. In my practice, this includes creating a customisable list of topics tailored to the client's area of interest and gaps in knowledge.
Once I stumbled upon doula work, I could never look back.
This covers information including what to expect physically and clinically during labour, medical and natural pain relief options, and what the client will need to pack for her birth.
Labour is often the stage where having a doula is most beneficial. Our role is not to speak for the client, but instead provide information and opportunity for the client to speak up for themselves. A doula ensures the client is well informed about what is happening to them - making sure clients' choices are heard, upheld, and respected.
READ MORE: Kit Harington opens up about preparing for baby number two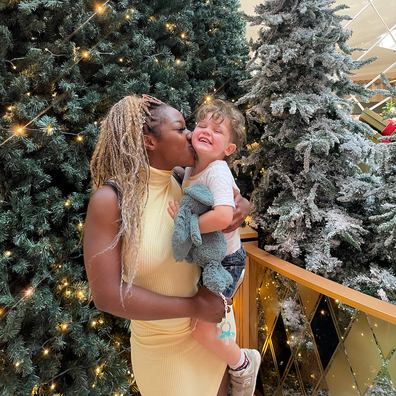 We tend to the emotional well-being of the client and any other birth support present through encouragement and guidance. This is particularly important for those most vulnerable who may not feel they can speak up, including people experiencing financial hardship, social isolation and various intersecting disadvantages (including experiences of homelessness, violence or trauma, and limited critical support networks).
Once the baby joins us earthside, doulas can provide varying levels of post-natal support, which is typically dependent on their level of training. Generally, the doula will always do a birth debrief with their client to unpack the mother's experience.
She listened attentively to every tip and trick I had to offer and watched in admiration as she used them beautifully throughout her labour.
Postnatal support is also then catered to the specific client's needs. New mothers, for example, may need more help with the nuances of taking home a new baby (for example bathing, feeding, sleeping). Whereas mothers with other children may enjoy the support of having an extra pair of hands to help around the house and having the reminder to remember to look after themselves.
Watching my clients put the skills practiced together into action never fails to leave me in awe.
The most moving and reaffirming experience was the first client I supported through her pushing phase. Given they were one of my younger couples, and it was their first baby, I was initially quite scared it could end up being traumatic for her. But she was an absolute star! She listened attentively to every tip and trick I had to offer and watched in admiration as she used them beautifully throughout her labour.
READ MORE: Am I the only mum who doesn't shower every single day?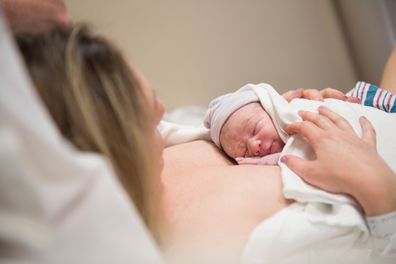 In fact, she used her breathing techniques so well she was shocked to hear that she was already well into active labour. When it came time to push, she asked me to hold her hand and be the one supporting her legs, to which I obliged without hesitation. I relayed every bit of information given to her by the doctors in order to ensure she heard them through the fog of her pain. I struggled to hold back tears of joy and pride as the baby girl arrived.
As soon as my client was handed her baby, she looked up at me, teary-eyed and said, 'Look what you did!" and of course I immediately replied, "No mama, look what you did!".
I struggled to hold back tears of joy and pride as the baby girl arrived.
Having a doula at a birth can provide proven benefits, including lowering the risk of complications and the need for intervention. Nevertheless, it is a luxury investment that many women can't actually afford.
This should not exclude them from having a positive birth experience, especially considering it is an experience that will stay with the mother for life. Having a doula should instead be the norm, as it forces healthcare professionals to remain more accountable in the family planning system.
There will always be a large portion of women and gender-diverse birthing people in need of support who can't afford it.
The more people who are willing to volunteer, the more change we will see, and we'll be a step closer to achieving equitable maternal health and wellbeing.
Zo is a volunteer doula with Birth for Humankind - a not-for-profit organisation that delivers community-based doula support for people experiencing disadvantage in Victoria. They are currently seeking additional volunteer doulas.
For a daily dose of 9Honey, subscribe to our newsletter here.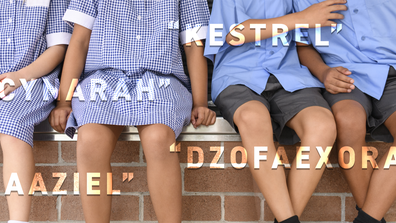 School photographer reveals most unusual names he's come across