Teacher reveals 'secret code' when talking to parents about their child's behaviour
By Heidi Krause|
If you're a parent or carer and have ever received an email from your kid's teacher about their behaviour, you may want to take a closer look.?
A former teacher from the US has revealed the "secret code" that teachers use to communicate with parents about their children via email.
"We have a code when we email parents," Jess Smith admitted in the 19-second clip. "If teachers use any of these phrases to parents or guardians ¨C watch out."
The video was posted to the hilarious TikTok and Instagram account ?'Bored Teachers' ¨C a platform run by a group of teachers (come comedians) who open up about what it's really like being a teacher and find humour amid the 'chaos' of the profession.
READ MORE: Easter hat parade options for parents who have no idea what to do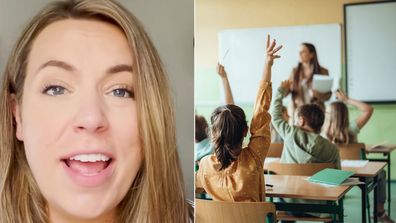 Smith then goes on to explain exactly what your teacher means when it comes to certain expressions. ?
"When we use phrases like, 'Your child is very social,' that means they won't stop talking," Richardson revealed.
"Or if their excitement in the classroom is 'contagious', it means ?they will not calm down."
"If they're a 'natural born leader,' your child is super bossy."
Several people also chimed in with other phrases.

"Your son is going to make a great lawyer" which is code for: your kid won't stop arguing with me."
The video sparked a heated debate about teacher ethics and communication, with many teachers agreeing with Smith.
"100 per cent can confirm," said one.
"Told it like it is last year. The parent had me up in the admin's office in a week informing them that I don't like their child. So no, I code things. Unless I am really close to the parent," commented another.
"As a teacher, I have to decode my own children's report card for my husband," shared a third.
READ MORE: Aussie mums hilariously share their 'second child' parenting fails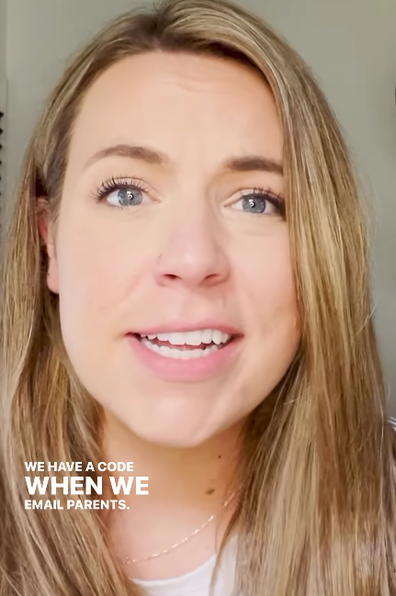 Other teachers disagreed.
"I'm a teacher and do not use these "codes". It's not helpful to anyone to sugar-coat an issue," said one.
"We do? I've just been straight with them.. like they are with me," commented a second.
Many parents took offence to the video ¨C calling for teachers to be honest and stop talking in 'codes'.

"I'd rather you just tell me what they're doing wrong so I can address it," said one.
"Just tell the parent their kid's a problem at school! Honesty is what is needed. That problem kid disrupting your class and not helping the other kids one bit," said another.
READ MORE: Couple slammed for baffling gender reveal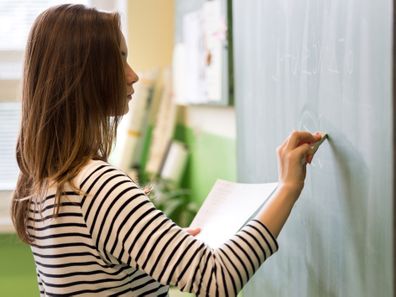 "This is so offensive. Why not just give them useful information about what's actually going on with their child in the classroom?" commented a third.
"As a parent and a teacher I don't need you complimenting them when you actually mean that it's disruptive. Say it like it is and I will take care of it!"
One teacher even replied explaining: "We are not allowed to use negative language. Reports are reviewed by principals and those comments are flagged."
Regardless of which side of the issue you fall on, it's probably important to keep in mind the account is considered comedy.
READ MORE: Mum 'freaks out' after falling pregnant with twins for second time
"Bored Teachers is a platform for educators to escape the chaos and find humour in the frustration and exhaustion that comes with the teaching profession," states their website.
"We Live. We Laugh and We Love what we do. We're teachers, but we're human too! Embrace it and never lose your sense of humour."
"And for those who aren't too quick on the uptake: No, we're not bored¡­ no teacher is ever bored! It's part of our sarcasm and sense of humour."
?For a daily dose of 9Honey, subscribe to our newsletter here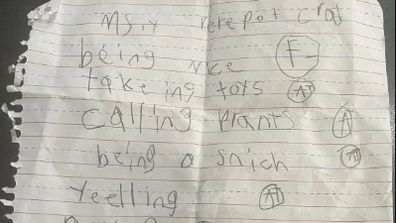 Year Two student's 'brutal' report card for teacher