Parents tend to warn you, but it isn't until you have kids of your own that you realise just how different holidays become.
You go from lazing around a resort pool to running around reception trying to locate hot water to warm a baby bottle. You give up bungie jumps for carousels. You start paying extra for things like excess baggage and conveniently timed flights.
Travelling with kids doesn't suck entirely, but it is so much harder than doing it without them.
So when I got the chance to visit my sister in New York for two weeks, I decided to ditch my husband and kids and head off alone.
READ MORE: Common household item poses a drowning risk to young children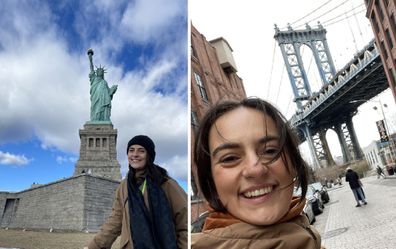 Fifteen days without having to push a single pram, without any early wake-ups, without a single stain on my clothes (except a pizza topping or two) - those two weeks were pure bliss.
And if I am truly honest, I have no regrets about my decision.
However, while sharing multiple snaps of myself with a big cheesy smile in front of Times Square, ?the Statue of Liberty and off the top of One World Observatory, my decision to go alone was scrutinized by many parents online.
"Aren't you missing your kids?", "Don't you feel guilty?", ?"Do you feel sad about your decision to leave them?", were all legitimate questions people sent to me as direct messages while I was away.
READ MORE: Hannah's second birth left her with a life-threatening complication
And while most parents who asked these questions didn't seem to do it with any form of judgement but more a sense of curiosity, ?others certainly made their concern obvious.
Despite this I was happy to answer their questions honestly.
I did miss my kids. I missed them every day. But that feeling wasn't so debilitating that I couldn't enjoy myself, try new things and make epic new memories.
Not one single part of me felt a sense of guilt over my decision. My husband wasn't interested in seeing New York (he's more a Base-Camp Everest kind of guy) and my kids who are two years old and eight months old, would not have at all appreciated the beautiful city.
?And I didn't have time to feel sad. I was eating the most delicious of pizza, walking through the most chaotic of streets and shopping the most fabulous fashion. Sadness was no where to be seen.
READ MORE: Mum calls out infuriating kids' clothes trend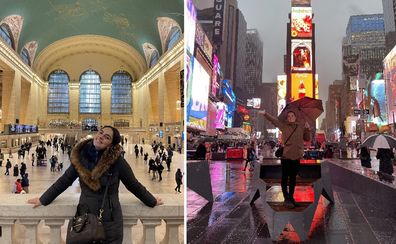 Alongside those answers, I also ?posed my own questions back to the people who felt like I had committed some sort of motherhood crime. "Don't you miss your old self?"?, "Do you feel guilty that you don't take time to fill your own cup?", "Do you feel sad that you can't function without your kids around?"
I know that not all parents are as lucky as me. ?They don't have a supportive partner who is able to take time off work to look after the kids while they travel. They don't have family and friends who can pitch in and help. They aren't yet comfortable enough to leave their kids for extended periods of time. Or there may be a number of other reasons.
But I do hope they one day get there. Because it is so incredibly worth it. Seriously, check out my Instagram feed...
For a daily dose of 9Honey, subscribe to our newsletter here.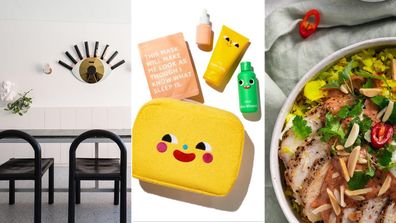 What brand-new mums really want to be gifted