Woman's surprise reaction after man films her taking selfie on subway
By Maria Lewis|
An actor has posted a clip on Twitter of a young woman riding his train that has quickly gone viral.
Ben Yahr, from New York City, captured a woman setting up her camera while riding the subway in the same train carriage as him, before taking a series of snaps.
While other passengers watched on, she seemed unbothered by the glances as she ran through several poses for her selfies.
"This woman giving it ALL to the selfie cam on the train is SENDING ME," he wrote, tweeting the video.
The post went viral, being shared more than 33,000 times and leading to a surprise social media reunion.
The 'woman' in question was Jessica George, who found Yahr's original tweet and replied with a 'thank u sir' and a laughing face emoji.
In her good-natured response, she even included two of the selfies she took in her own tweet, which also went viral.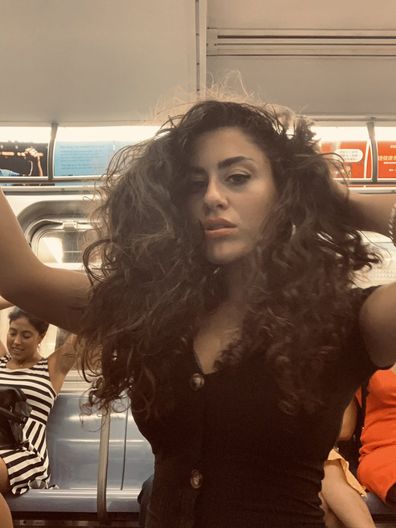 George's post was shared more than 78,000 times, with Yahr adding to his own thread of tweets that she "deserves followers, so I'm thrilled to help".
The response was largely positive and she wrote a message in response to the influx of social media attention.
"I am overwhelmed by the kind words expressed by everyone and I just want to say THANK YOU to all," George tweeted.
"Let's spread this positivity and continue to uplift one another."
She also included a shout out to Yahr for "making my day".