Mark Zuckerberg welcomes third child with Dr Priscilla Chan
By Madhurima Haque|
M?ark Zuckerberg has shared a very special new update ¨C to his family, that is.
The Meta CEO recently welcomed his third child with wife Dr Priscilla Chan, announcing the arrival this morning via Instagram.
"Welcome to the world, Aurelia Chan Zuckerberg! You're such a little blessing," he posted, along with two photos ¨C one of him gazing lovingly down at his newborn daughter, and one of the baby on his wife's chest as she lay in a hospital bed.
READ MORE: Selena Gomez issues lengthy plea amid 'feud' with Hailey Bieber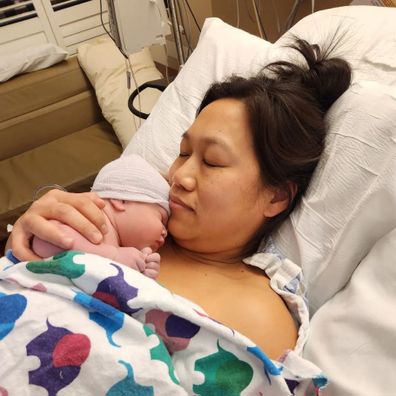 READ MORE: Vitriol after Hollywood icons betrayed America's sweetheart
Zuckerberg and Chan were former Harvard classmates and met at a frat party while in line for the bathroom, with the now-pediatrician telling the New Yorker she was drawn in by Zuckerberg's "nerdy, computer-science appeal."
They began dating in 2003 and eventually got married in 2012, and have since welcomed daughters Maxima, seven, born in 2015, and August, five, born in 2017, and now Aurelia.
The addition of their new daughter Aurelia brings to attention a common thread between the Zuckerberg baby names. All three of the Facebook mogul's daughters are named after Roman emperors, perhaps due to the entrepreneur's documented long-time fascination with Rome.
READ MORE: Gwyneth Paltrow insists man's 'broken ribs, brain damage' not her fault on stand
READ MORE: Prince William's touching moment with Ukrainian refugee
Maxima is likely named after Maximus, August after Augustus Caesar, one of her father's favourites, and Aurelia after Marcus Aurelius.
The couple also previously talked about their parenting philosophy, ensuring that their children learnt about responsibility by enforcing chores on them from as young as two years old.
"First of all, we don't give them everything. So, I think that that's an important piece. But they also just have responsibilities," Zuckerberg said in a joint interview with his wife for CBS' This Morning in 2020.
"Mark and I take both of them to work, to the office, to see sort of what we do, how we contribute," Chan added.
For a daily dose of 9Honey, subscribe to our newsletter here.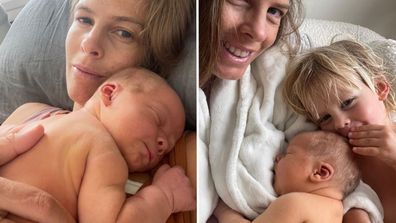 Torah Bright welcomes baby with unusual name: 'Halo Sundancer'