It was in March 2011 that the world lost? a star who had spent most of her life in the spotlight.
Famous for her striking beauty, with her jet-black hair and violet eyes, Elizabeth Taylor began as a child actor and managed to achieve what few child actors could. That is, growing up and transitioning to adult roles and becoming even more famous.
Her life was incredibly colourful. Taylor was married eight times 每 twice to the same man 每 and towards the end of her life, she earned a new lot of admirers as she became a prominent HIV/AIDS activist.
READ MORE: Mum's horror after stranger's vile act towards her 10-year-old son?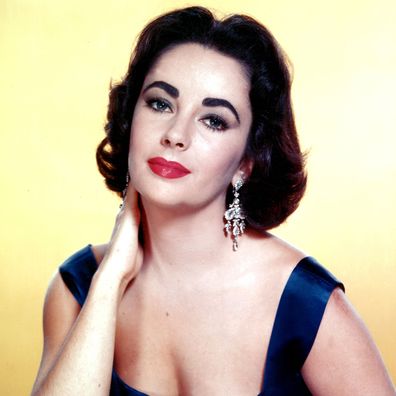 The early years
Taylor was born in London on February 27, 1932, to American former actress Sara Sothern and art dealer Francis Taylor.
The family eventually moved to California, and by the time Taylor was 10, she was already on her way up the Hollywood ladder. It was all thanks to her mother, who was determined that her daughter make the most of her beauty and find the fame she believed she was destined for.
Taylor's first role was in the movie There's One Born Every Minute in 1942. But it was her second role that sealed her fate as a superstar when, at the age of 12, she starred in National Velvet with Micky Rooney.
READ MORE: Aussie nurse warns against 'dangerous' baby sleep products?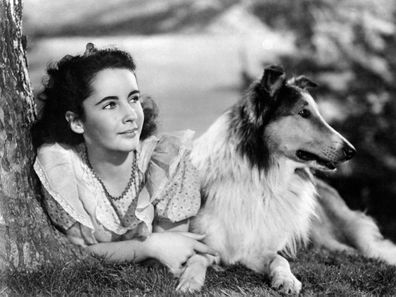 Several other roles followed 每 The Courage of Lassie, Life with Father 每 and then she moved to more adult roles, playing Amy March in the original Little Women in 1949, and Father of the Bride in 1950.
Taylor's breakout adult role in 1951 was in A Place in the Sun, opposite Montgomery Clift. She was only 17 when the movie was filmed in 1949, receiving great reviews for her portrayal of socialite Angela Vickers. The movie went on to win six Academy Awards, and is still regarded as one of the best films to be released in the 1950s.
Leading star
It wasn't long before Taylor became one of Hollywood's leading stars of the 1950s and 1960s, with highlights including Giant with James Dean and Rock Hudson, Cat on a Hot Tin Roof with Paul Newman, Raintree Country with Montgomery Clift, and 1959's Suddenly, Last Summer with Montgomery Clift and Katharine Hepburn.
READ MORE: Sexologist answers burning question 1.4 million Aussie women have?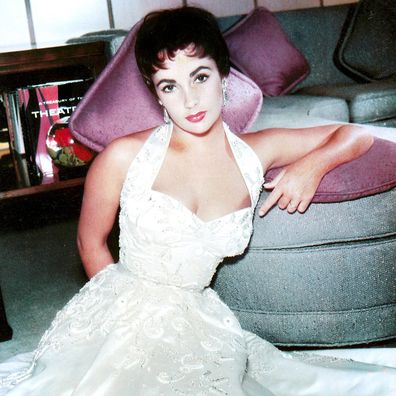 Taylor received three Oscar nominations before she finally took home Best Actress for her role in 1960's Butterfield 8, with Laurence Harvey and Eddie Fisher, and 1966's Who's Afraid of Virginia Woolf? with Richard Burton 每 her future husband and the man believed to have been the love of her life.
A turbulent love life
In 1950, when Taylor was just 18, she married hotel heir Conrad Hilton, but the marriage was a disaster and didn't even last a year.
Two years later, she married for the second time to British actor Michael Wilding. The marriage lasted five years and Taylor gave birth to two sons, Christopher and Michael.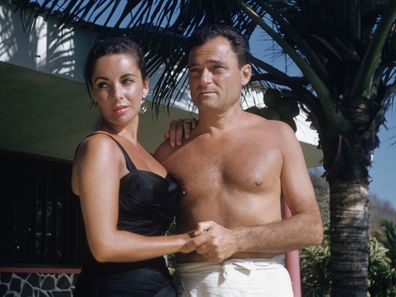 The couple divorced in 1957; the same year, Taylor tied the knot for a third time, marrying film producer Mike Todd. The couple had a daughter, Liza. It was said that while their marriage was stormy at times, they were very much in love.
Tragedy struck in March 1958, when Todd was killed in a plane crash. Interestingly, actor Kirk Douglas was supposed to be on the plane but Douglas' wife Anne had a "strange feeling" and told him not to go on the plane. Taylor hadn't been on the plane because she was ill with a cold.
In the aftermath of Todd's death, Taylor was devastated, and spent time crying on the shoulder of former co-star Eddie Fisher, who was married to Debbie Reynolds.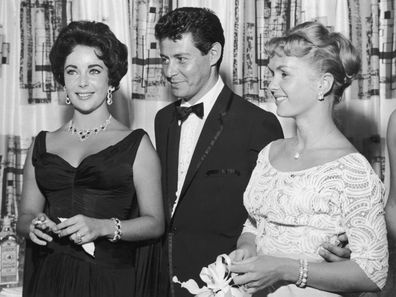 In what was a huge Hollywood controversy, Fisher left Reynolds for Taylor. The couple was slammed in the press. How could Fisher leave America's sweetheart 每 Reynolds was known for wholesome films such as Singing in the Rain 每 for a woman perceived by many as being a 'man-eater'?
In 1959, Taylor married Fisher, the couple divorcing four years later. Then, just days after leaving Fisher, Taylor married Welsh actor Richard Burton, her co-star in 1963's Cleopatra: the role that gave Taylor the title of Hollywood's highest-paid actress.
Love with Richard Burton
When Taylor (as Cleopatra) starred opposite Burton (Mark Antony) in the blockbuster role many believed she was "born to play," she was 30 and still married to Fisher.
READ MORE: How changing clothes in a caravan on a family holiday saved Melissa's life?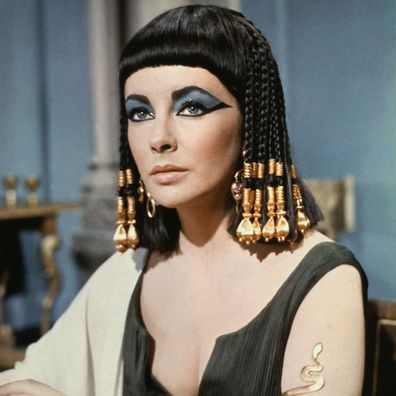 Sparks flew between Taylor and Burton when they filmed a scene together, gazing into each other's eyes, followed by an on-screen kiss that lasted for longer than it was supposed to. Years later, Taylor said, "When I saw him on the set of Cleopatra, I fell in love and I have loved him ever since."
Taylor and Burton began an affair in the full gaze of the media, causing an international scandal. They both ended their marriages to be together, and so began a decade filled with passion, horrendous fights, a lavish lifestyle and extravagant gifts. It seemed nothing could break their bond, which involved a 10-year marriage, a divorce, a second marriage and a second divorce.
It was a love affair conducted mostly in the public eye. Their fans loved reading about the luxurious gifts Burton gave his wife, including a 69-carat Cartier diamond ring costing US$1.5 million. The couple married on March 15, 1964, at the Ritz in Montreal.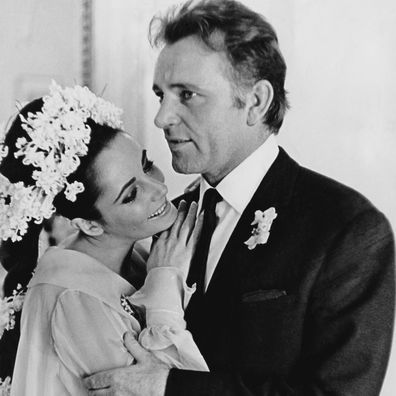 Taylor and Burton were one of the most famous couples in the world, in a position to demand enormous salaries. They were so in love, they couldn't bear to be apart and demanded to star in movies together. All up, the couple starred in nearly a dozen films together, but only two were successful: Who's Afraid of Virginia Woolf? (1966) and The Taming of the Shrew (1967).
The couple earned an estimated US$88 million in the 1960s, spending more than US$65 million on a private jet, a helicopter, a multimillion-dollar yacht, luxury hotels and a fleet of Rolls Royces.
But life wasn't easy and the love affair eventually fell apart. Burton battled alcohol and drug problems, there were said to be horrendous fights between the couple and, by 1970, they were separated, formally divorcing in 1974.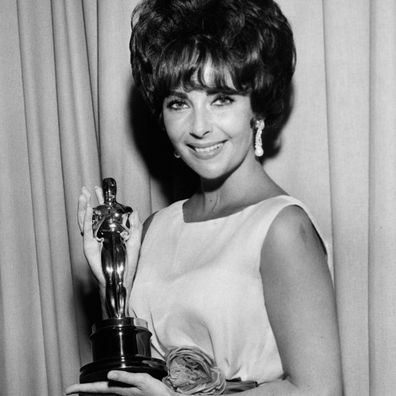 Taylor and Burton remarried a year later, but that marriage simply wasn't meant to be and the couple divorced again just a few months later.
Another two marriages
There was another marriage in 1976 when Taylor wed politician John Warner. Five years later, that marriage ended, and Taylor, who battled alcohol and drug addictions, checked into the Betty Ford Centre. There, she met construction worker Larry Fortensky, whom she married at Michael Jackson's Neverland ranch.
By this time, Taylor was dedicated to raising funds to research HIV/AIDS, raising millions to help combat the devastating disease. She was one of the first Hollywood stars to take part in HIV/AIDS activism, co-founding the American Foundation for AIDS Research in 1985, and the Elizabeth Taylor AIDS Foundation in 1991.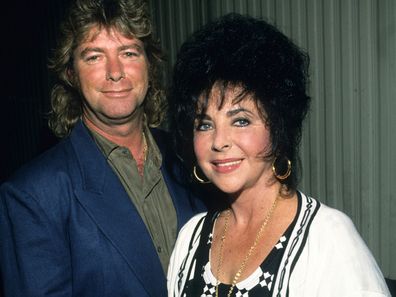 She was also the first celebrity to create her own line of perfume, called White Diamonds.
In 1996, Taylor and Fortensky divorced and Taylor dedicated the rest of her life to philanthropy, receiving several accolades including the Presidential Citizens Medal. But she continued to suffer from addiction issues, along with a long list of health issues, including heart problems.
Taylor was hospitalised more 100 times over the years and, two years before her death, she took to Twitter to reassure her fans she'd recover.
Following heart surgery in October 2009, she tweeted: "Dear friends, my heart procedure went off perfectly. It's like having a brand new ticker."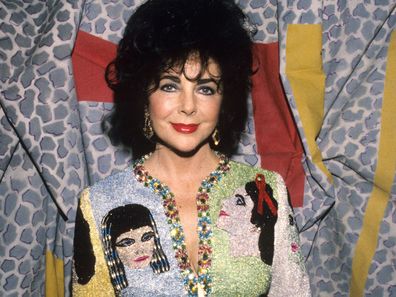 Taylor eventually died from congestive heart failure on March 23, 2011, at the age of 79. She was buried at Forest Lawn Memorial Park in Glendale, California, not far from where her close friend Michael Jackson was interred.
There was an enormous outpouring of grief for the legendary actress 每 perhaps because she'd been a beloved child star and had spent almost her entire life in the public eye.
One thing was for sure, away from the spotlight, Taylor lived an incredibly full life, and always embraced the best of everything.
One of her favourite sayings was: "You might as well live."
For a daily dose of 9Honey, subscribe to our newsletter here.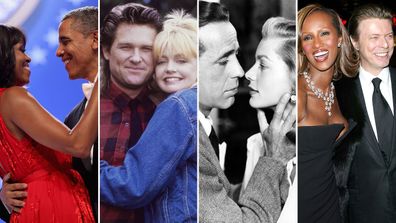 The most captivating love stories in popular culture