Why we love to shop with a purpose
By Cameron Bayley | Presented by Specsavers|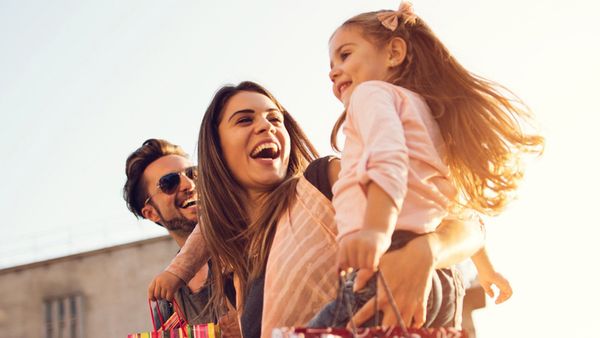 How clever collaborations are making a difference and why customers are keen to put their cash behind a cause.
We all know about the dopamine hit a bit of retail therapy brings on.
And we love that extra buzz we get when we know our spending dollars can also benefit others.
Which is why more and more retailers are partnering with charities or organisations to add a feel-good factor to our interactions with them. Examples include Rebel Sport and Lifeline, or fast-food chain Zambrero and Foodbank.
"If consumers can use their spending power via a retailer to support a social cause, it's an easy win for all involved," says Matt Newell, CEO of retail strategy agency The General Store. "And shoppers want to know they're dealing with companies who are doing good."
Specs with impact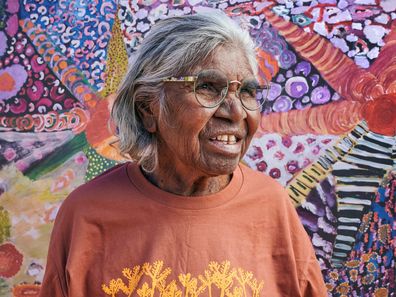 Since 2014, Specsavers has helped customers put their money behind the work of The Fred Hollows Foundation in a very tangible way, by launching limited edition spectacle frames featuring artwork by Indigenous artists, donating a portion of each sale to the charity.
This year's collection showcases the stunning work of artist Helen Dale Samson, a Warnman woman from the Karlamilyi region in Western Australia. "It's very colourful," says Cathy Rennie Matos, head of sustainability at Specsavers. "She's just so passionate about her stories and her history, it's beautiful to see Helen's work translated onto spectacle frames."
Describing the artwork featured on the limited edition frames, Martumili artist Helen Dale Samson says, "You can see the nice colours and you can see there are stories in the rocks, the trees, the clouds and the little stars travelling everywhere (across the painting)."
And customers are loving the Indigenous artwork styles, says Matos. "From the sale of our first limited edition collaboration in partnership with The Fred Hollows Foundation, we were able to donate $62,000," she says. "Now, from the sale of our seventh range, we're hoping to donate $500,000."
A collaboration with vision
For Specsavers, consumers get to sport spectacles (or sunnies) featuring Samson's vivid designs, and $25 from each pair goes towards The Fred Hollows Foundation which, through its program partners, provides much-needed services to Aboriginal and Torres Strait Islander communities all around Australia.
Through its donations to The Foundation, which started in 2012, Specsavers has helped make more than 20,000 sight-saving operations possible, while 800 healthcare workers have been trained to provide culturally responsive care and perform over 100,000 eye tests on Aboriginal and Torres Strait Islander peoples
It's a partnership that makes sense, which is important as shoppers can tell when a brand is just ticking a box. "There need to be genuine intentions," Newell explains. "It can't be just virtue signalling in order to capture the attention of customers."
It's all about authenticity
Finding the right cause is a big challenge for retailers, says Newell. "Socially aware initiatives can be difficult to execute in a challenging economic environment because customers are gun-shy with their wallets. [And] consumers are more informed than before and have higher expectations," he adds.
The challenge lies in balancing commercial objectives with community objectives. "It's a careful balancing act," Newell states.
Matos agrees that the public won't support partnerships that are just "a flash in the pan", which is why teaming up with The Fred Hollows Foundations works.
"We've always believed in the same thing -that everyone has the right to high-quality eye care and eyewear."
The new Specsavers collection by Helen Dale Samson is available from July 6, 2023. To see the range head to specsavers.com.au